This post includes my referral link.
Old Man Winter currently has much of the country in a fiercely brisk, freeze-you-to-the-bone grip. If you're looking to escape his icy clutches while still satisfying your sweet tooth with some chocolatey goodness, our latest freebie giveaway will – with complimentary shipping – literally deliver: a free big carton of single serve hot cocoa cups priced at $10.49.
Bed Bath & Beyond is selling a 24-count box of Grove Square single serve hot cocoa cups in milk chocolate flavor for $10.49; though most people – if not all – will be able to use a 20% off coupon on Bed Bath & Beyond's site (it appears during the checkout process, closer to the end of the transaction) to cut the cost to $8.39. Shipping's free. TopCashback's offering$9.50 cashback on the purchase of one carton of hot cocoa, effectively making this drinkable dessert a wonderfully warming freebie.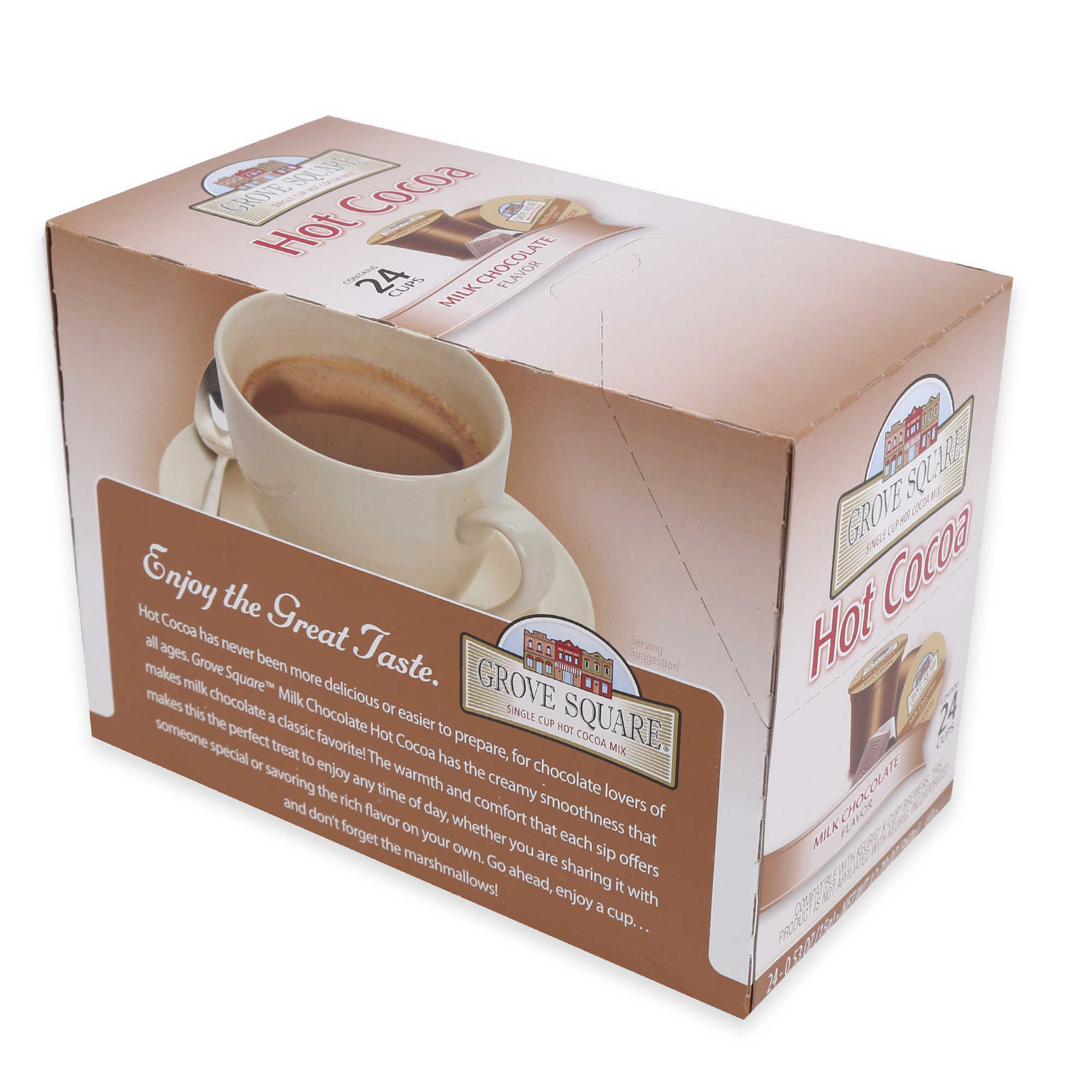 Further information on this special Bed Bath & Beyond cashback deal is described on its custom TopCashback page. Please read the deal's editorial on this page to be fully aware of the latest up to date information and terms and conditions of the promotion. We hope you like the new way the information is laid out on the page: we're trying to make it more user-friendly, especially given many of your readers prefer to browse and participate in TopCashback deals on their mobile devices.
Transactions must only contain one 24-count carton of Grove Square milk chocolate cocoa originally priced at $10.49 to ensure $9.50 cashback is credited to TopCashback accounts. If another item is purchased or additional items are purchased at the same time, the cashback amount awarded will be 4% or less (depending on the item(s) purchased) instead of $9.50.