Disclaimer: This post may contain affiliate links or sponsored content. I am disclosing this in accordance with the Federal Trade Commission's 16 CFR, Part 255: "Guides Concerning the Use of Endorsements & Testimonials in Advertising." All opinions expressed herein are my own and not influenced by brand representatives or associates in any way.
Celebrate National Kite Month With Antsy Pants
I remember flying kites when we were young.  Back then they were cheaply made, or you made your own, and did not last very long.  To Celebrate National Kite Month (April) get the high quality Antsy Pants kits.  Celebrate the joy and happiness that comes from flying a kite with new kites from Antsy Pants. In flamingo, shark and fish shapes, these kites are the perfect way to join in the fun of National Kite Month and decorate the sky.
This Delta Kite – fish is 53 inches wide, wow that is over 4 ft wide!  Made from polyester to make it strong and last a long time.  Plus you can have it together in minutes.
Handle has 196 ft of line, now that is way up in the sky!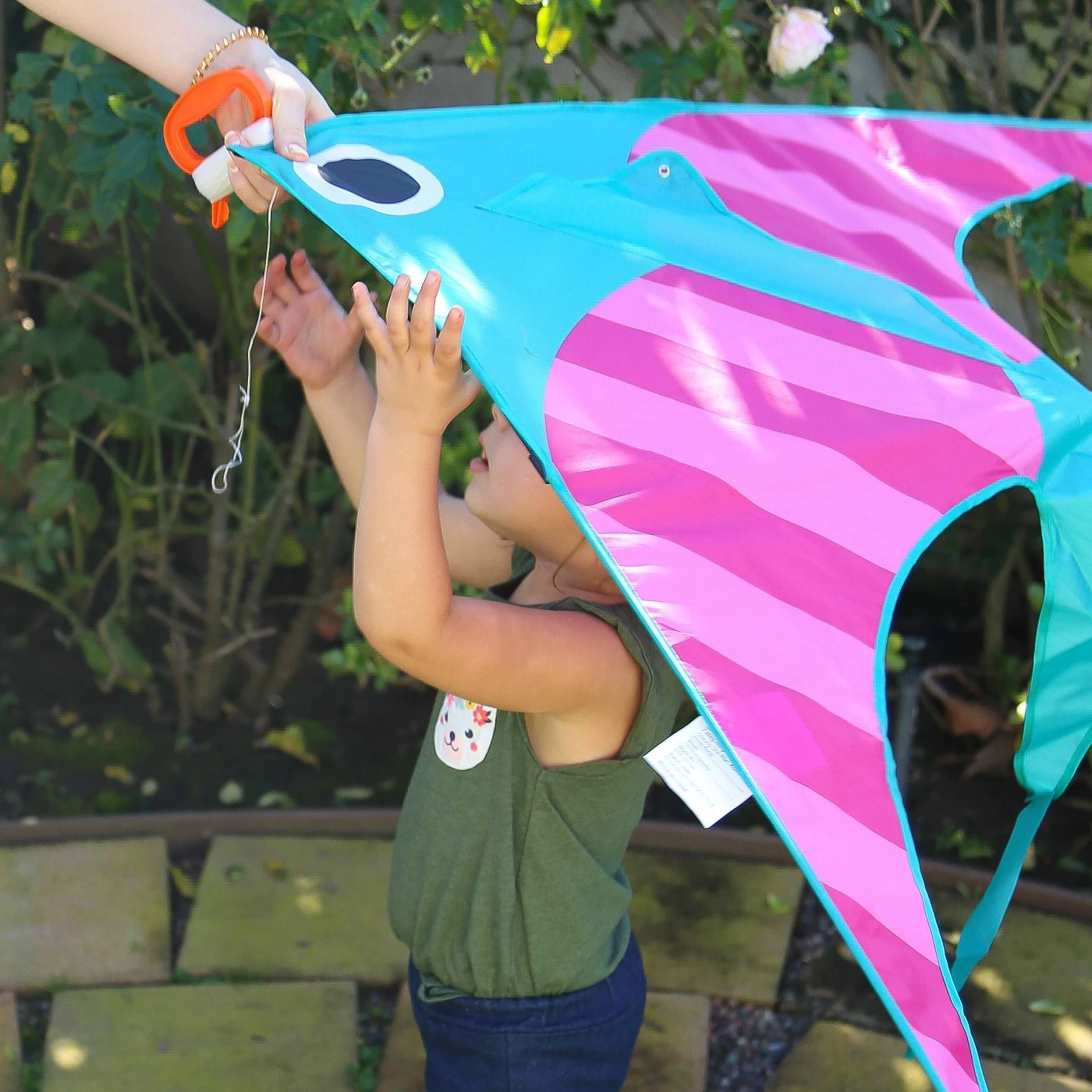 According to the National Association for Sport and Physical Education, only 1 in 3 children are physically active every day. We want to change to that. Antsy Pants is perfect for kids who are always climbing, building and exploring.
These simple single-line kites enable kids of all ages to experience the pleasure of kite flying. Available at Target stores nationwide, prices range from $11.99.
Now that spring is almost here, families will be in search of additional outdoor fun, and Antsy Pants also offers cute jump ropes, gymnastics toys and lemonade and farmers market play kits.
With each product purchased, Antsy Pants helps support KaBOOM! and ParticipACTION, non-profits dedicated to ensuring that all kids get a childhood filled with the balanced and active play they need to thrive.
The kids are going back to school, at least in Michigan. So they are going to need all their back to school products.  Even if they don't need them right away they will use them in some way during the year.  Check out all the awesome products we have on our Back to School Gift Guide to see all the great products we think the kids and more will love.
If you're a sponsor and would like to work with the Social Media Guru Network to have your amazing products and brand featured by us for this or future gift guides, you can get more information or you can sign up HERE and/or contact me at [email protected] Social Media Gurus Network Gift Guides are the perfect place to get your products noticed!