Lands' End Has Backpacks For Kids From Small to College @LandsEnd
Lands' End Has Backpacks For Kids From Small to College
Lands' End has really awesome clothes but they also carry really awesome backpacks.  Not just 1 size, they have lunch boxes that look like backpacks, small ones for the ones just starting their education, medium for a size used by a lot of kids all the way to large backpacks that fit everything including their boots.  They also carry techbags and tech lunch boxes.  The techbags has a foam padded laptop or tablet sleeve.  You can personalize these also!!
This shows the different backpack sizes so they will be just the right size for your child.  This is really important to protect their back as they are growing.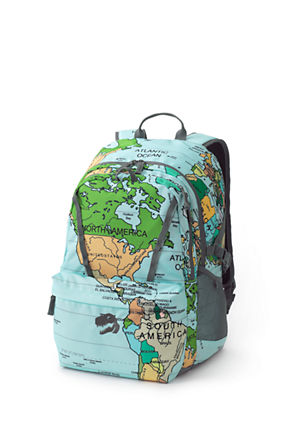 I thought this large backpack was really cool looking, and unique which all the kids want to be now!  This bag is the perfect size for elementary and middle school children.
ClassMate® Large Backpack's kid-friendly features go beyond carrying capacity. For one thing, it's made from durable, 600-denier polyester with a water-repellent finish. The base is 1200-denier pack cloth and the padded, adjustable shoulder straps are securely stitched, so this cool backpack can take all the dropping, dragging and tugging their school day has in store. In fact, we recommend making sure this is the backpack they really want — it's going to be with them a long time!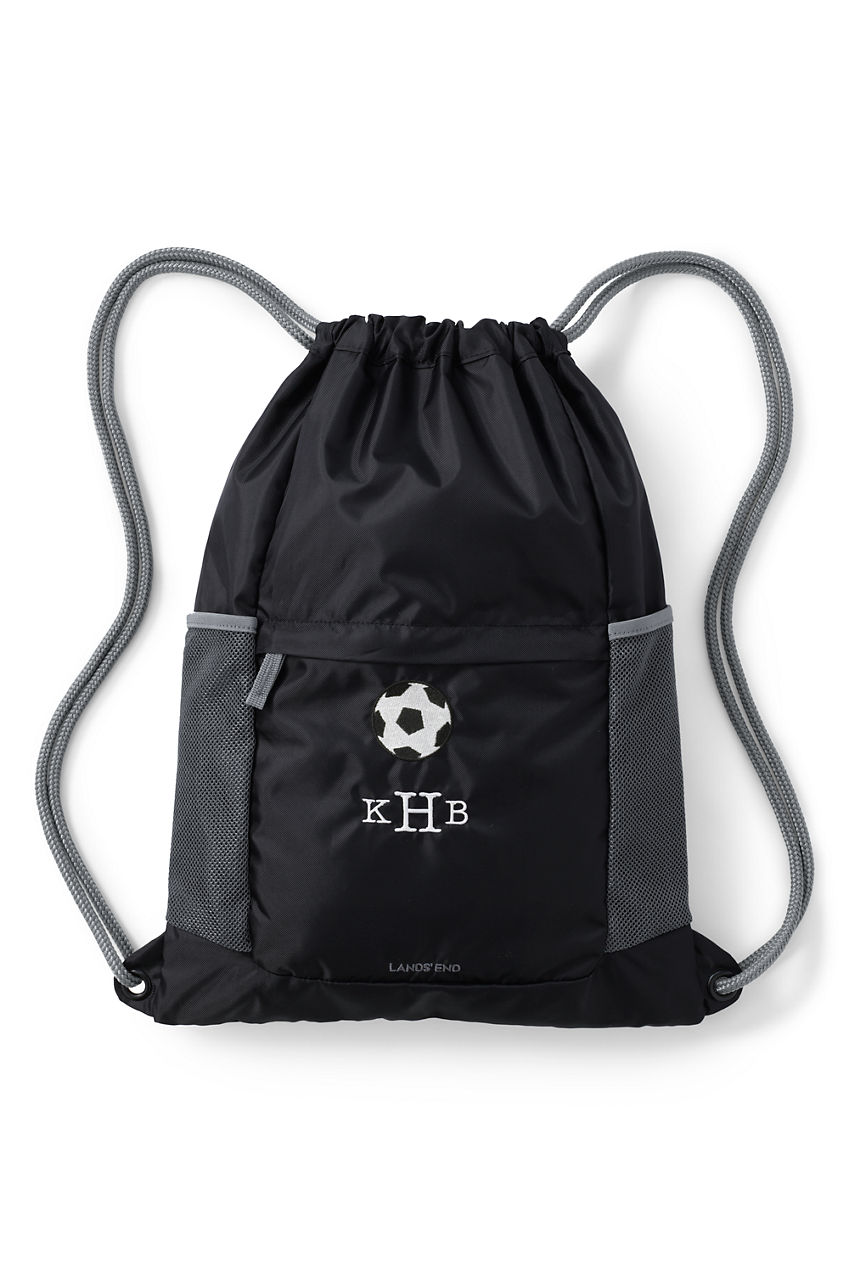 Lands' End School Uniform Packable Cinch Sack is great for active kids because it's made of durable, 420-denier polyester, has two mesh side pockets for water bottles or sports drinks and has a separate front pocket for things like smelly gym socks. Plus, it even packs into itself so they can store in a backpack when not using.
Back to school backpacks are always an exciting high point of back to school shopping, so help your child choose the perfect backpack to express their personality and taste. From cute backpacks for boys and girls featuring animal themes to cool backpacks in camo print, Lands' End has it all. Kids carry their school backpacks all the time for most of the year, so we make backpacks for kids that will stand up to constant use as well as suit their needs and their style. We make it easy to find the perfect kids' backpack for your child, allowing you to shop by age range, your child's height or the carrying capacity of the backpack. Lands' End even provides videos with examples of what your child might carry in their backpack, so if your child needs to carry their jacket or their laptop or a particularly big chemistry textbook, you can be positive the backpack you choose from among our great array of backpacks for kids will accommodate it.
Desiree wanted to try on some of her school clothes and the backpack matched perfectly.  This backpack is the largest and it really is big.  Perfect for high school and probably best for college.  For college you have a lot of books to carry around to each class and possible a laptop computer and these would easily fit into this bag.
She had me dye her hair purple because she wanted to look perfect for her birthday.  This backpack is tough and will last Desiree throughout the year if not longer.
All of their backpacks are top quality!
INSTAGRAM