MyTVLife – TV Shows On Your Birthday

MyTVLife – TV Shows On Your Birthday
If you want a unique gift no one has thought of until give, give them a MyTVLife. This is the perfect personalized gift. This tells you what was on television when you were born. MyTVLife can be saved for years and everyone will enjoy reading it.
We mark our life events in many ways, and we all remember where we were when we witnessed historic events unfold on TV. MyTVLife brings these memories together with personalized gifts so you can commemorate a birthday, wedding day or other life event by seeing exactly what the country was watching that day – and even that very moment.
Your MyTVLife decorative certificate is suitable for framing and includes:
What was on all the major broadcast TV stations at the moment of your birth or other event, as provided by TV Guide
The prime-time shows that aired that night
The TV Guide "Editor's Choice" or "Close Up" that day (e.g. "Who shot J.R.?")
The Top 10 TV shows that season, or that week
Noteworthy new shows that premiered that season
A reproduction of that week's TV Guide cover
Hang your certificate on the wall of your home or office to show everyone your "TV life"!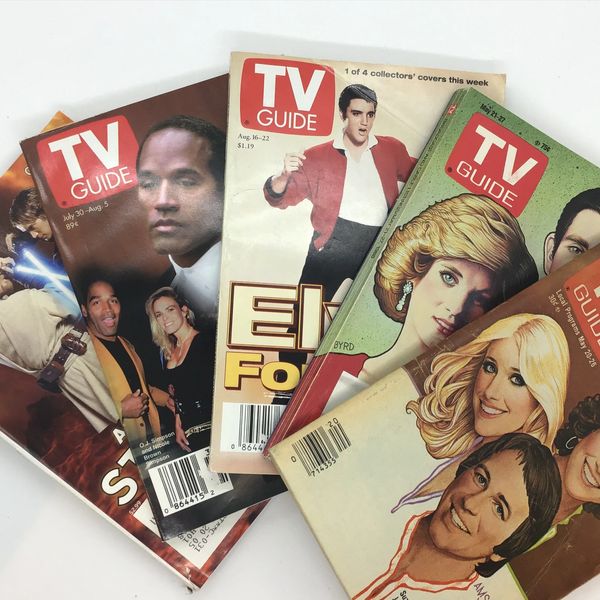 MyTVLife™ is the brainchild of Gary Frisch, who began collecting TV Guides as a child growing up in the 1970s. Sadly his mother – like many moms before her – threw away his budding collection while cleaning the house. Undaunted, Gary got back on the horse and began collecting again with a vengeance, storing his beloved time capsules under plastic on shelves in the basement, out of the way of his mother. In fact years later, when he moved out, his mother kept collecting them on his behalf, even saving them for him chronologically.