Disclaimer: This post may contain affiliate links or sponsored content. I am disclosing this in accordance with the Federal Trade Commission's 16 CFR, Part 255: "Guides Concerning the Use of Endorsements & Testimonials in Advertising." All opinions expressed herein are my own and not influenced by brand representatives or associates in any way.

Nomad Chargers Just Make Sense
If you have electronics then you need a portable charger.  Nomad makes some of the best.  Nomad chargers have everything you need to get the power you need quickly.
With both a 3.0x and 2.4x out  and a 3.0 in this not only powers up your devices quick is also recharges quick. This Nomad charger is 9000 mAh and can charge phones up to 3 times.  The outside is made for outside, is is rugged and very well made. PowerPack is designed with a shell made out of a durable, polycarbonate frame. Built with the renowned mortise and tenon joint, the PowerPack is ultra rugged and ready for all of your adventures.
The Tile App allows you to anonymously enlist the help of the entire Tile community in your search. If anyone running the Tile app comes near your PowerPack, it will alert your phone of this Nomad charger's location. And now that the Tile network extends to 200 countries and over 8 million Tile's in the wild, the community-find feature is huge and its reach is still growing daily.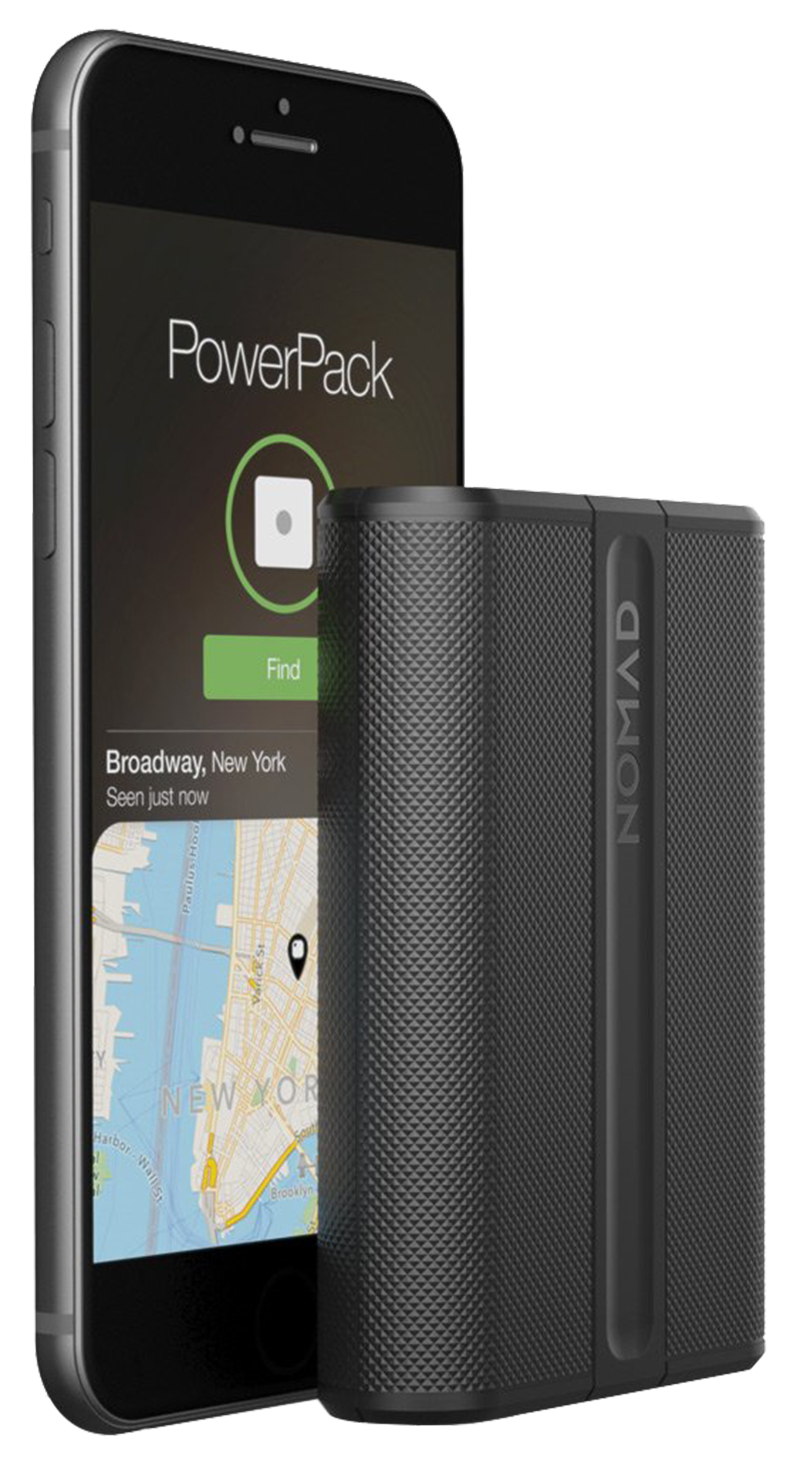 The Tile module runs off the Powerpack 9000mAh rechargeable main battery, which will power the Tile for years. In the event that the Powerpack is at 0% charge, they added a backup cell that will power the Tile for an extra 2 years. This will keep your Powerpack found for many years.
Future-proofed with two fast-charging 3.0A compatible USB-C ports; one for charging the pack itself and one for charging your stuff. We also included a legacy USB-A port that's compatible with all your current charging cables.
They created AmbientIQ, a technology that measures the ambient light levels and then adjusts the LED status lights to be easily viewable in bright sun. But more importantly, they dim significantly in dark rooms.
They got tired of cables breaking on us all the time, so we set out to engineer a cable to outlast the rest. For the first time ever in a cable, they tightly double-braided Kevlar® fibers throughout the exterior and reinforced it with a Kevlar® central core. This is Nomad Universal Cable with Kevlar.
Engineered to support the fasting charging possible through USB-C. Redesigned connector housings built with metal alloy for reliable, long-term charging. Designed to outlast your device. Every component of this cable was selected for durability and reliability.
Built with a robust exterior metal housing, each charging connector is designed to outlast and is backed by their 5-year warranty. They have overengineered the strain relief support system which is where most cables fail. Designed specifically for charging MacBook Pro and other USB-C devices, this cable supports up to 100W – the most power possible through USB-C PD that will never limit your charging speeds.
They've integrated a robust cable tie for compact cable management. Custom designed with Liquid Silicone Rubber (LSR), this ensures your cable doesn't get tangled up while on the go.
See what else Nomad has for you!
The kids are going back to school, at least in Michigan. So they are going to need all their back to school products.  Even if they don't need them right away they will use them in some way during the year.  Check out all the awesome products we have on our Back to School Gift Guide to see all the great products we think the kids and more will love.
If you're a sponsor and would like to work with the Social Media Guru Network to have your amazing products and brand featured by us for this or future gift guides, you can get more information or you can sign up HERE and/or contact me at [email protected] Social Media Gurus Network Gift Guides are the perfect place to get your products noticed!